Welcome to SouthSide Golf Academy
Featuring Gil Davis Golf Professional
Cyber Monday sale extended! Save 15% by using coupon code CYBER at checkout
Our 12th annual Holiday Sale is now live!
Deals change each week and Also lookout for one blowout deal every few days.
Gift cards are available in the store as well at the bottom of the page.


2024 Rates
45 minutes $75
3-45 minutes lessons $199
60 minutes lesson $95
3-60 minutes lessons $250
3 holes playing lesson $150
9 holes playing lesson $275
As a former GOLFTEC Certified instructor and 25 year of successfully teaching golf in Chicago and Florida it is time for me to go out on my own. I am working on doing my own location in hopefully the near future so stay tuned.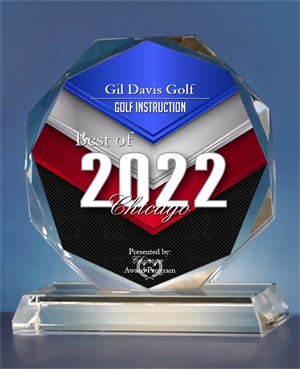 Press Release
FOR IMMEDIATE RELEASE
Gil Davis Golf Receives 2022 Best of Chicago Award
Chicago Award Program Honors the Achievement
CHICAGO April 29, 2022 -- Gil Davis Golf has been selected for the 2022 Best of Chicago Award in the Golf Instruction category by the Chicago Award Program.
Each year, the Chicago Award Program identifies companies that we believe have achieved exceptional marketing success in their local community and business category. These are local companies that enhance the positive image of small business through service to their customers and our community. These exceptional companies help make the Chicago area a great place to live, work and play.
Various sources of information were gathered and analyzed to choose the winners in each category. The 2022 Chicago Award Program focuses on quality, not quantity. Winners are determined based on the information gathered both internally by the Chicago Award Program and data provided by third parties.
About Chicago Award Program
The Chicago Award Program is an annual awards program honoring the achievements and accomplishments of local businesses throughout the Chicago area. Recognition is given to those companies that have shown the ability to use their best practices and implemented programs to generate competitive advantages and long-term value.
The Chicago Award Program was established to recognize the best of local businesses in our community. Our organization works exclusively with local business owners, trade groups, professional associations and other business advertising and marketing groups. Our mission is to recognize the small business community's contributions to the U.S. economy.
SOURCE: Chicago Award Program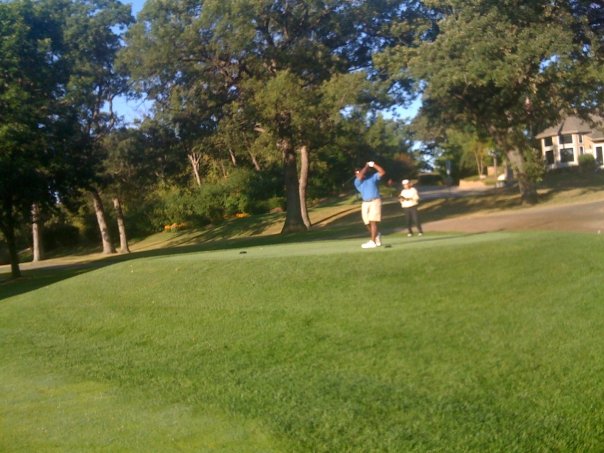 It is time to learn golf using the easy, effective, proven swing philosophy of Gil Davis. While individual intensity may differ, the path of the program is the same. We will build, improve or refine your golf game, starting with the short game and working through the bag to full swings.
My current and past clients include Illinois golf hall of fame members, club professionals, college scholarship players, professional athletes, and people from many other walks of life. My goal is to help you to see your complete game, so you understand what to work on and why. Then you will have the ability to refine and master your swing.
My passion is giving you a game to enjoy for a lifetime, not a hobby that you need instruction all the time in order to play. This is a great game to enjoy, compete, socialize, and build business relationships. Let's work together to get your golfing life on the right track!