Beginner Golf League
Okay you have learn to hit the ball now what?
It's time to get on the course right?
Most people don't feel they are ready.
They get either intimidated by other golfers.
Embarrassed because they are not good enough or just plain scared to go out and play.
Well that is where the beginner golf league comes into play.
Our goal here is to get you comfortable with playing on a course first at the instructional level and finally a full score keeping 9 holes rounds of golf.
The league starts the middle of June and the Instructional stage will be the first month with hope to get as many of you ready for the stage 2 portion of the league in time for the start the middle of July.
The league will be played on Sunday afternoons starting at 3 pm at South Shore golf course. The fee is $150 for the instruction, tee gift, and prizes. greens fees are discounted to $10 or less, pull cart and riding cart are separate and up to the individual golfers. attendance is up to each individual and their needs.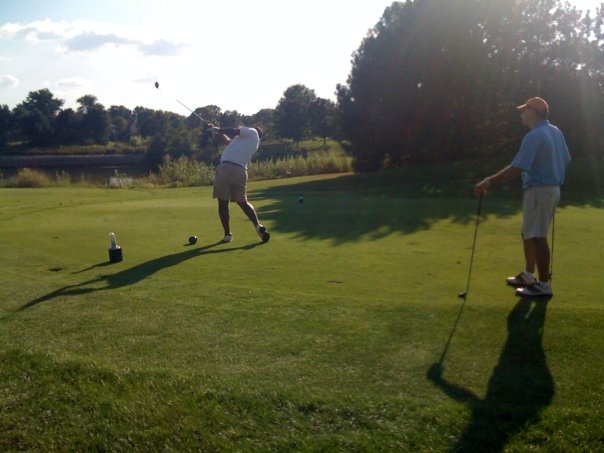 Jackson Park beginners league
This league will meet 5 times at 5:30 at Jackson park on August 22, September 5,13,19, and 26. First two classes we will play a scramble format to get acclimated to playing the course and golfing procedures. The next 3 weeks we will play our on ball and work on posting a score. The price includes box of balls, tees, green fees, and coaching. This will be a walking only league because of the start time. Class size is capped at 12.
Marquette park Advanced Beginner/Intermediate league
Need to find a golf buddy on your level? Are you able to play but not fully comfortable with the rules and etiquette? This is the league for you! Four Saturdays in September starting at 5 pm the first two and 4 pm the last two. We will play the Marquette Park and the green fee will be $10. League fee is $125 Class size capped at 12